FAU researchers answer key question on the microstructure of butterfly wings using electron tomography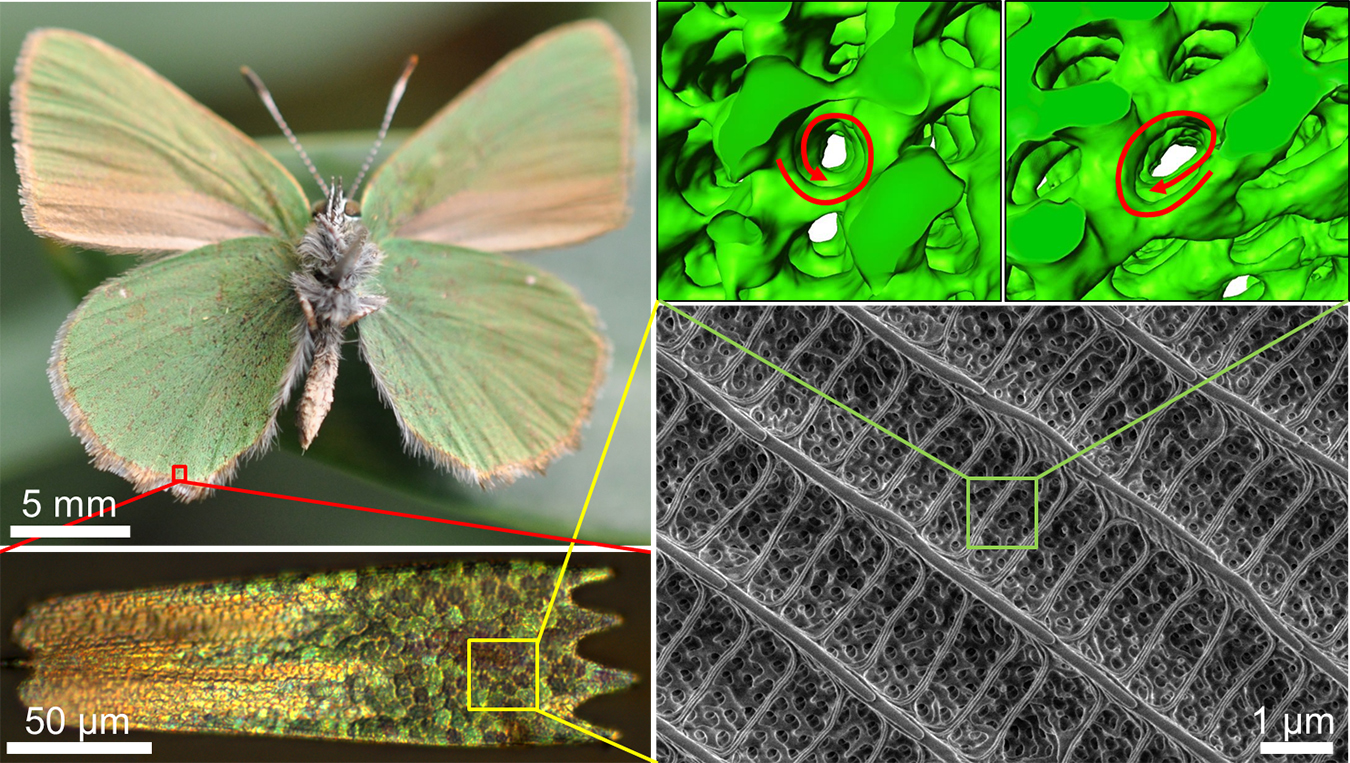 FAU researchers have succeeded in pinpointing the three-dimensional structure of microscopic photonic crystals in butterfly wings. These findings will help researchers to understand the formation of periodic structures which affect the colouration of many butterflies. In the future, these findings could be pivotal in designing new optical materials.
The research findings which originated from a close collaboration within the Cluster of Excellence 'Engineering of Advanced Materials' between the FAU-based Institute of Micro and Nanostructure Research and the Chair of Theoretical Physics 1 (Prof. Dr. Klaus Mecke), as well as the School of Engineering and Information Technology at Murdoch University Australia (Prof. Dr. Gerd Schröder-Turk) have been published in the prestigious interdisciplinary journal Proceedings of the National Academy of Sciences of the United States of America (PNAS).
Full story of the new can be found here.