Triple…award in M&M2019! Congratulations to Janis and colleagues!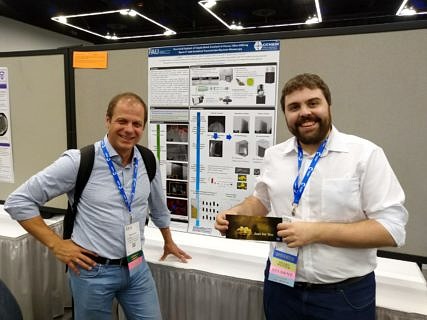 Triple award: in the poster session in the first day of M&M2019 in Portland(OR), USA, the poster "Structural Analysis of Liquid Metal Catalysis in Porous Silica Utilizing Nano-CT and Analytical Transmission Electron Microscopy" presented by Janis won the second place in the analytical science session!
Good news arrive more than the lonely webmaster can handle (I am of course glad to see more of such news). Congratulations, Janis and colleagues!